Find Your Paradise...perfect rentals for your OHA.  

Moving to Guam? Looking for Housing? Give us a call (671) 646-7616 / (671) 777-7792 or email ([email protected]).
You can browse through available military rentals below based on your preferences. Or, view all properties, here.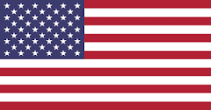 Thank you for your services in protecting and serving our country.

 
---
 E-4 
OHA Price Range: $1980.00 and $2200.00 with dependents
View Guam Rentals in this price range:  
ALL  |   Condos/Town Homes  |  Houses 
Or, choose your location preference:
> View Near Andersen AFB
> View Near Naval Base NBG
> View Near Naval Hospital
> View Near Coast Guard
> View Beachfront Homes
> View Ocean View Homes
> View Close to Nightlife
---
 E-5 to E-8 
OHA Price Range: $2205.00 and $2450.00 with dependents
View Guam Rentals in this price range:
ALL  |  Condos/Town Homes  |  Houses 
Or, choose your location preference:
> View Near Andersen AFB
> View Near Naval Base NBG
> View Near Naval Hospital
> View Near Coast Guard
> View Beachfront Homes
> View Ocean View Homes
> View Close to Nightlife
---
 E-9 
OHA Price Range: $2340.00 and $2600.00 with dependents
View Guam Rentals in this price range:
ALL  |  Condos/Town Homes  |  Houses 
Or, choose your location preference:
> View Near Andersen AFB
> View Near Naval Base NBG
> View Near Naval Hospital
> View Near Coast Guard
> View Beachfront Homes
> View Ocean View Homes
> View Close to Nightlife
---
 O-1 to O-3 
OHA Price Range: $2205.00 and $2450 with dependents
View Guam Rentals in this price range:
ALL  |  Condos/Town Homes  |  Houses 
Or, choose your location preference:
> View Near Andersen AFB
> View Near Naval Base NBG
> View Near Naval Hospital
> View Near Coast Guard
> View Beachfront Homes
> View Ocean View Homes
> View Close to Nightlife
---
 O-4 
OHA Price Range: $2340.00 and $2600.00 with dependents
View Guam Rentals in this price range:
ALL  |  Condos/Town Homes  |  Houses 
Or, choose your location preference:
> View Near Andersen AFB
> View Near Naval Base NBG
> View Near Naval Hospital
> View Near Coast Guard
> View Beachfront Homes
> View Ocean View Homes
> View Close to Nightlife
---
 O-5 
OHA Price Range: $2520.00 and $2800.00 with dependents
View Guam Rentals in this price range:
ALL  |  Condos/Town Homes  |  Houses
Or, choose your location preference:
> View Near Andersen AFB
> View Near Naval Base NBG
> View Near Naval Hospital
> View Near Coast Guard
> View Beachfront Homes
> View Ocean View Homes
> View Close to Nightlife
---
 O-6 
OHA Price Range: $2610.00 and $2900.00 with dependents
View Guam Rentals in this price range:
ALL  |  Condos/Town Homes  |  Houses 
​
Or, choose your location preference:
> View Near Andersen AFB
> View Near Naval Base NBG
> View Near Naval Hospital
> View Near Coast Guard
> View Beachfront Homes
> View Ocean View Homes
> View Close to Nightlife