Guam Renters – Renting on Guam Through Horizon Properties, Inc.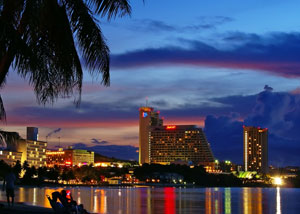 Horizon Properties, Inc. specializes and has earned an excellent reputation in offering the best suited rentals for renters looking for rental units on Guam. If you are a Renter and are looking for a place or simply looking for a better place for rent, then you should really give us a call.
Horizon Properties, Inc. has the most complete and comprehensive list of rentals available on Guam at any moment in time. One reason is because, we provide the complete FLEX MLS listing, filled with on average of over 350 Condos/Apartments for Rent, over 250 Homes for Rent, and over 150 Commercial Properties and Land for Rent on Guam. In addition, Guam's landlords choose to work with Horizon Properties, Inc. to rent out their units because they appreciate our professionalism in working with Renters.
We have your best interest in mind. Tell us what you are looking for, and let's make your Rental hassle free!
For those Moving to Guam, click here for Relocation information. 
If you are in the Military and moving to Guam soon, keep in mind, we are here to assist you as you settle in to this paradise island. We proudly Support Our Troops!